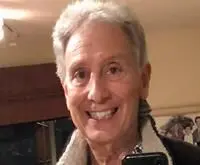 Dr. Alan Yellin is a psychologist specializing in individual, couples and family therapy for children, adolescents and adults. He maintains a private practice in Los Angeles, California.
With over thirty years experience as a psychologist, he was trained in psychodynamic and cognitive behavioral therapy. He is currently a private practitioner working with a broad spectrum of clients. Among his areas of expertise are working with children, teens and adults with anxiety and depression as well as obsessive-compulsive behaviors. He also has a strong background in working with children who have behavior problems, learning disabilities as well as attention deficit disorders. Dr. Yellin sees many children who are excessive "worriers."

Dr. Yellin works with adults as well as couples who have marital or relationship issues. As stated previously, he sees adults who suffer from anxiety, depression and obsessive-compulsive behaviors. He also enjoys seeing adults who are seeking change in their lives.
In addition to being a prominent relationship therapist, Dr Yellin has lectured at many schools, churches, temples and charities. He frequently speaks on topics ranging from increasing self esteem in children to effective discipline of children. In his adult lectures he speaks on how to maintain happiness as well as living more effective lives.

Dr. Yellin also has a sub-specialty in dealing with issues around divorce. He sees children and adults who are currently impacted by divorce. Additionally, he does custody mediation, co-parenting therapy as well as working as a Special Master (also known as a Parent Plan Coordinator). Further he has extensive training in helping parents more effectively co-parent. Dr. Yellin also provides reunification therapy and has received extensive training in this area.
Dr. Yellin is an interactive, solution-focused therapist. His therapeutic approach is to provide support and practical feedback to help clients effectively address personal life challenges. He integrates complementary methodologies and techniques to offer a highly personalized approach tailored to each client. With compassion, understanding and some humor, he works with each individual to help them build on their strengths and attain the personal growth they are committed to accomplishing.


Licenses and Certificates:
Licensed Marriage and Family Therapist (M 13027)
Licensed Psychologist (PSY 6377)

Certified Parenting Instructor
Professional Activities and Memberships
American Psychological Association
National Register of Health Service Providers
Los Angeles County Psychological Association
Children and Adults with Attention Deficit Disorders
Association of Family and Conciliation Courts